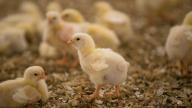 Meat poultry – natural performance
Throughout their growth, poultry have to deal with various stress factors (feed transitions, vaccinations, heat stress, etc.) that can impact their digestive health and overall performance. To overcome these challenges, Provimi has developed a number of solutions, such as:
Intella® FIT, our blend of organic acids and stabilised aromatic compounds, which enables performance enhancements by targeting the digestive systems of poultry.
Intella® MEAT is a combination of plant extracts (Proviox and Proxymum) that aim to reduce carcass defects such as white striping and wooden breast. Intella® Meat also enables an improvement in the cost price per live tonne.
Diamond V® is our solution for targeting the immune system, which results in improved weight gain and a positive impact on poultry litter quality.

We also offer the following Provimi tools to aid your decision making process:
Enteligen® – a farm auditing tool that allows you to highlight your farm's strengths and areas for improvement.
PanoramaTM – a tool that allows you to dynamically compare different scenarios to optimise performance on your poultry fattening farm.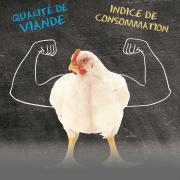 Intella® MEAT
Our innovation bulks up your profitability!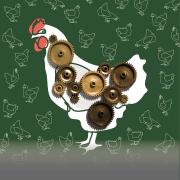 Intella® FIT
A well-oiled machine for unrivalled performance.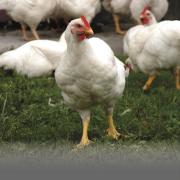 Diamond® V
Targets the immune system