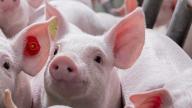 Neopigg®, our proposition for piglets to ensure digestive health and performance
Neopigg® RescueCare enables you to respond to the nutritional needs of piglets up to the point of weaning by using specialist automated equipment that can dispense fresh, liquid milk feed 24 hours a day.
Neopigg® Shield is our premium multi-phase feeding programme. It can be adapted to all farming circumstances based on the feed intake capacity and weaning age of your piglets. It is specially designed to ensure growth and optimum digestive health when using a demedicated approach.
Our 4.9 programme guarantees optimum performance: growth optimisation (ADG) and feed efficiency (FCR) for more profitable farms.
Our Provimi piglet solutions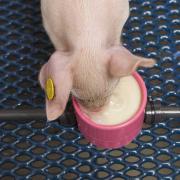 Neopigg® RescueCare
Our solution for managing hyperprolificity
Neopigg® Shield
Optimum digestive health for optimum growth performance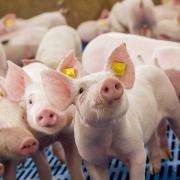 Programme 4.9
Our feed programme for 2nd age piglets