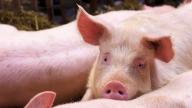 Feed efficiency in fattening pigs to enhance profitability
Convermax®: Our balanced animal welfare and performance solution for fattening pigs.
It promotes calmness in animals, which enables improved energy utilisation and feed efficiency as a result.
Aminoreach®: This product makes proteins and amino acids in feed more digestible.
Its core functions are to reduce feed costs, maintain performance and reduce protein waste.
My Max: Our dedicated tool for on-farm feed optimisation!
Our formulation software assists farmers and technicians in utilising the raw materials available on the farm.
Nutalim: Our co-created feed programme for more closely meeting the needs of pigs.
Our software adapts to the animal's genetics and your desired performance goals to ensure optimum growth and carcass quality.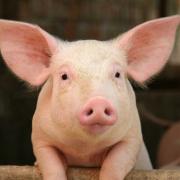 Aminoreach®
Improve the digestibility of proteins and amino acids in feed
Convermax®
The secret recipe for gaining more with less